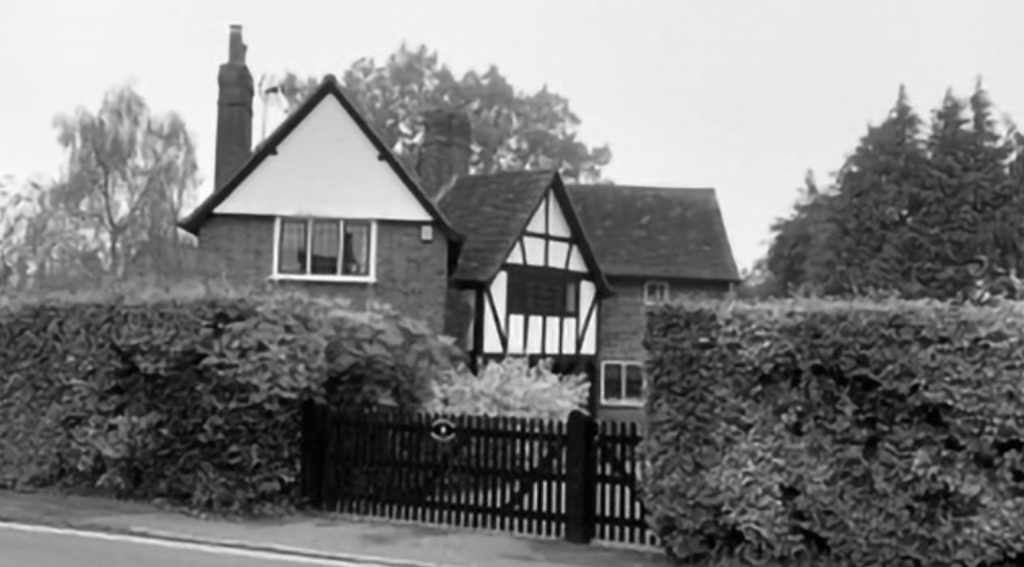 Chesterton's first home outside of London, in the rural town of Beaconsfield, has recently been threatened with demolition to make way for the building of an apartment block.
Gilbert and Frances lived in the home, called 'Overroads', from 1909 until 1922, when they moved 'over the road' to 'Top Meadow', the home they built progressively, and in which they lived until Gilbert's death in 1936 – and Frances's in 1938.
The opposition to the demolition of 'Overroads' was both local and international. A residents' group, The Beaconsfield Society, protested on heritage grounds, as did the American-based Society of Gilbert Keith Chesterton, which also argued against the move as being (in the words of its President, Dale Ahlquist), 'an insult to Chesterton's devotees around the world. … Letters opposing the destruction of 'Overroads' have come from authors, scholars, politicians, and religious figures.'
K.V. Turley, the UK correspondent for the American National Catholic Register, described Chesterton's time at 'Overroads" as immensely creative. Such books as 'The Ballad of the White Horse, Manalive, Magic and The Flying Inn – to say nothing of the countless essays and journalism – were all written at the house.'
The Beaconsfield authorities have now denied the development application, but 'Overroads' still lacks any official heritage status which would protect it against new attempts at demolition.
The aim of various bodies, both in Beaconsfield and internationally, is now to fight for the property to be recognised as one of historical and cultural significance, at least to the extent that Chesterton's final home, 'Top Meadow', enjoys.