---
The Defendant – latest issue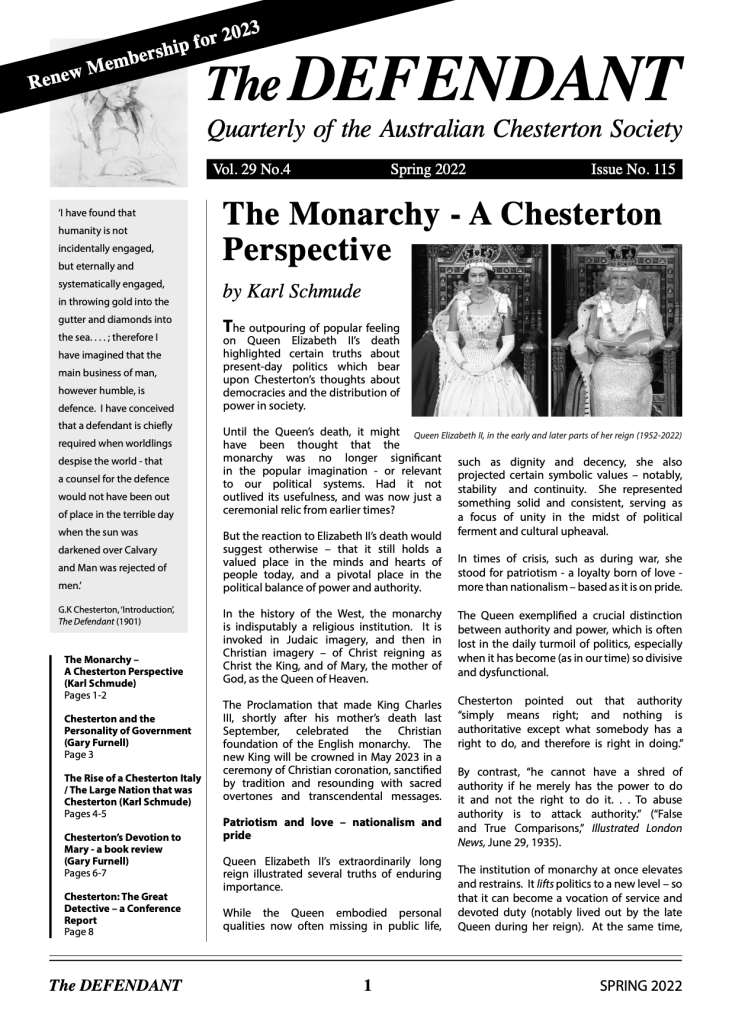 The Monarchy –
A Chesterton Perspective – Karl Schmude reflects on the meaning and purpose of the monarchy following Queen Elizabeth II's death and relates it to Chesterton's thoughts on the distribution of power in society.
Chesterton and the Personality of Government – Gary Furnell explores Chesterton's ideas on the differences between personal and impersonal government.
And much more …
---
Become a member of ACS
To be a member of the Australian Chesterton Society is easy and fast. Join today! As part of your membership, you'll receive by post, email or both, our quarterly newsletter, The Defendant.
---
Keep in touch
Please follow us on Facebook. You can also contact us directly through our contact page.