---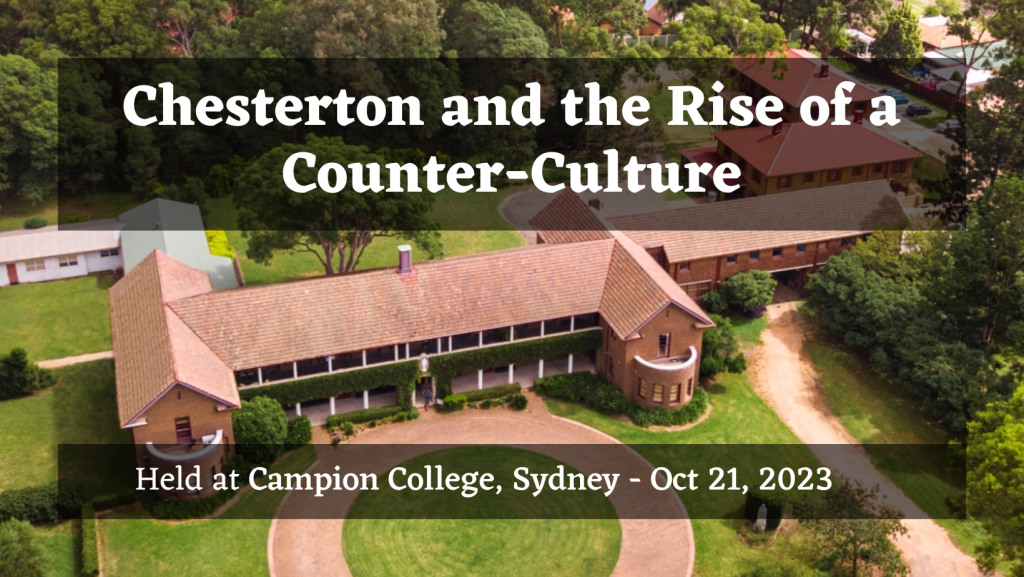 Annual Chesterton Conference
The 2023 Conference will provide a range of positive responses in Australia to the collapse of Christian culture and its replacement by new movements of a powerful secularism. Papers will focus on the emergence of a counter-culture in such areas as journalism and the media, education, politics, and religious institutions. Many responses reflect the inspiration of Chesterton's ideas or are in silent harmony with them.
---
The Defendant – latest issue
Chesterton on Jury Duty – Trevor Bailey reflects, in the light of his criminal law experience, on Chesterton's essay, 'The Twelve Men'.
The Case of the Fictional Detective – John Young highlights the crucial influence of Maisie Ward, Frances Chesterton and Raissa Maritain on the their better known husbands.
And much more …
---
Become a member of ACS
To be a member of the Australian Chesterton Society is easy and fast. Join today! As part of your membership, you'll receive by post, email or both, our quarterly newsletter, The Defendant.
---
Keep in touch
Please follow us on Facebook. You can also contact us directly through our contact page.