---
Upcoming 2022 Conference
G.K. Chesterton – The Great Detective
Saturday, October 22, 2022
Campion College, Sydney
---
Addressing the theme of "G.K. Chesterton – The Great Detective", the presentations will explore various topics, including a comparison of Father Brown with other characters in detective fiction and movies, such as Sherlock Holmes and Inspector Clouseau (of Pink Panther fame), and a study of Chesterton and Dorothy Sayers as mystery writers.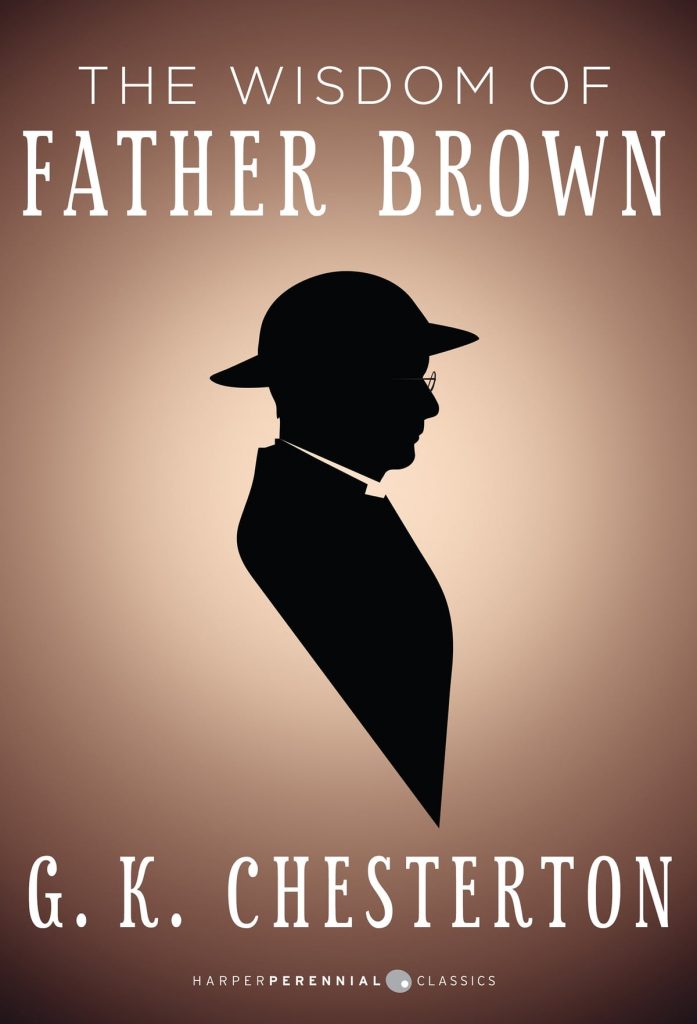 ---
The Defendant – latest issue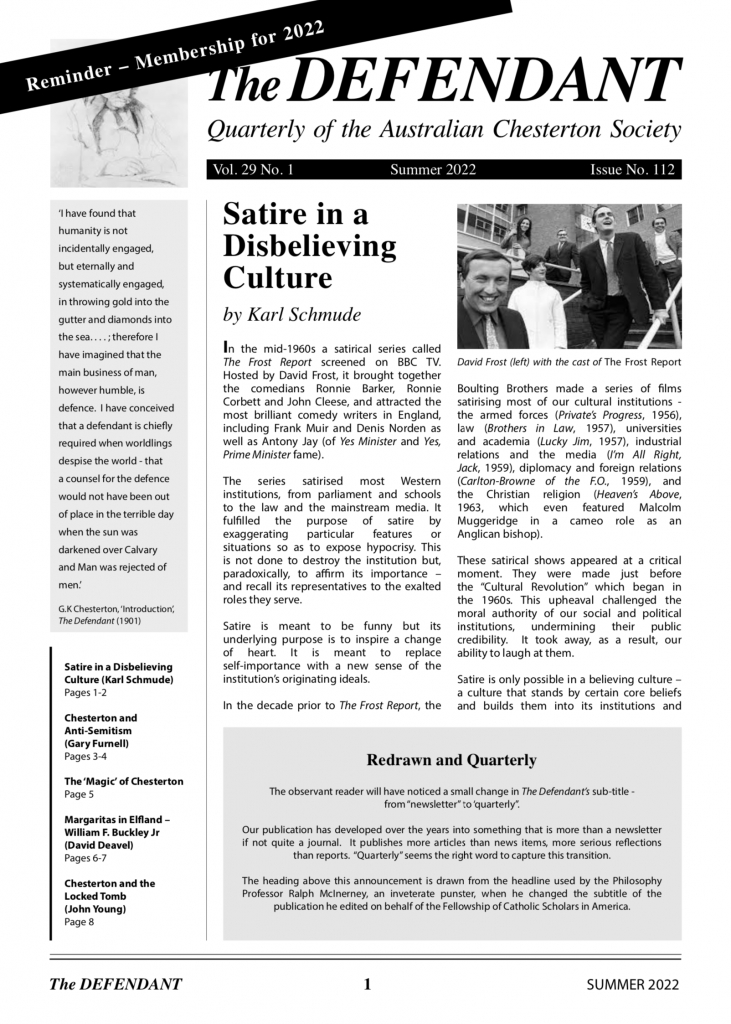 Satire – Is satire possible in a culture that no longer has fundamental beliefs by which human follies can be exposed?
Book review – Richard Ingrams' recent book on whether Chesterton was anti-Semitic.
Drama – a report on an Australian movie production of Chesterton's play, 'Magic'.
And much more …
---
Become a member of ACS
To be a member of the Australian Chesterton Society is easy and fast. Join today!
As part of your membership, you'll receive by post, email or both, our quarterly newsletter, The Defendant.
---
Keep in touch
Please follow us on Facebook. You can also contact us directly through our contact page.