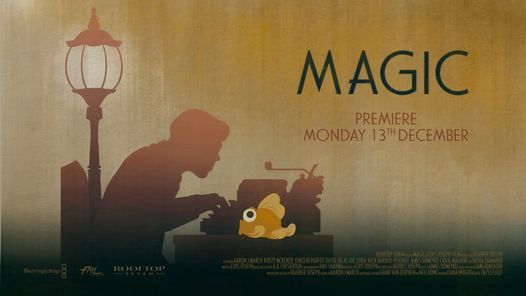 Last December the Australian-made movie of Chesterton's play, Magic, premiered in the Actors Centre Australia in the Sydney suburb of Leichhardt.
It was an adventurous undertaking for the film-makers, Heather and Elvis Joseph. They operate an actors management agency and are the founders of the film company, Rooftop Sevens. As reported in the Spring 2020 issue of The Defendant, they have long wanted to make a Chesterton movie. Elvis was the screenwriter and director of Magic, while Heather served as the producer.
The Chesterton play offered special points of appeal as a potential film – first, as a compelling play, replete with
fascinating characters and memorable Chesterton lines, and secondly, as a work largely set indoors and thus readily adaptable to the screen.
Magic is now available for viewing at Vimeo On Demand.
Signed Chesterton Books at Campion
An original signed copy of Magic is one of two Chesterton works acquired recently by the Library at Campion College and added to its special Chesterton Collection.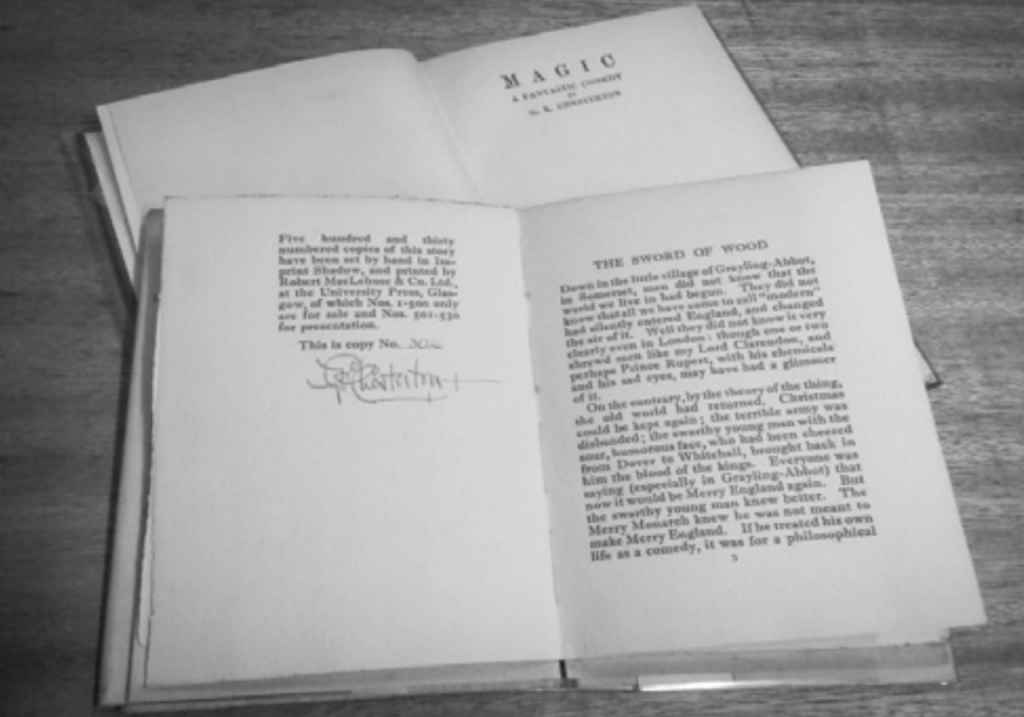 The other book is The Sword of Wood, a short story he wrote in 1928. The library's signed copy is itself rare, published in London by Elkin Mathews & Marrot. The pages are made of rag paper, the type is set by hand, and the endpapers are decorated with a curlicue design.
Believed to be the only book publication of this Chesterton work, only 530 copies were printed.
The College Librarian, Keziah Van Aardt, commented in the College's newsletter, Campion's Brag, that the Library
is privileged to own these two works as they provide examples of Chesterton's early writing and demonstrate his ability to turn his hand to different genres and styles of writing.

Keziah Van Aardt
She highlighted the distinctive quality of an autographed book:
A handwritten signature is a very individual, personal touch on a printed book and seems to somehow bring to life the woman or man who wrote it. . .

Keziah Van Aardt