---
---
A Sydney filmmaker, Elvis Joseph, has recently adapted for the screen Chesterton's first play, Magic.
Magic (subtitled by Chesterton, A Fantastic Comedy) was first staged in London in 1913. It is reputed to have been a favourite play of the Swedish director, Ingmar Bergman, and influenced his 1958 film, The Face (also released as The Magician).
Elvis wrote the screenplay of Chesterton's Magic and also directed the movie. His aim has been to be faithful to the original play while expanding the world beyond the single room in which Magic is set.
Elvis and his wife Heather are the founders of Rooftop Films. The name derives from Elvis's memory as a young boy in Baghdad, Iraq, watching movies on his rooftop, but it was also inspired by their joint desire to create movies that are uplifting and thought-provoking. "We love Chesterton because his work does exactly this," Heather has said, "and we would like to expose him and his ideas to the world. And where else to share good news than from the rooftops!"
Since discovering Chesterton some ten odd years ago, they have wanted to bring his stories to life on the big screen. After countless meetings with producers, directors and others, they realised the only way of accomplishing this task was to take on the challenge themselves.
While having over 25 years' experience in the film industry, they are first-time independent film-makers. They had an absurdly small budget to work with, but following Orson Welles' adventurous lead as an independent film-maker, they thought that Chesterton's Magic was the perfect place to start.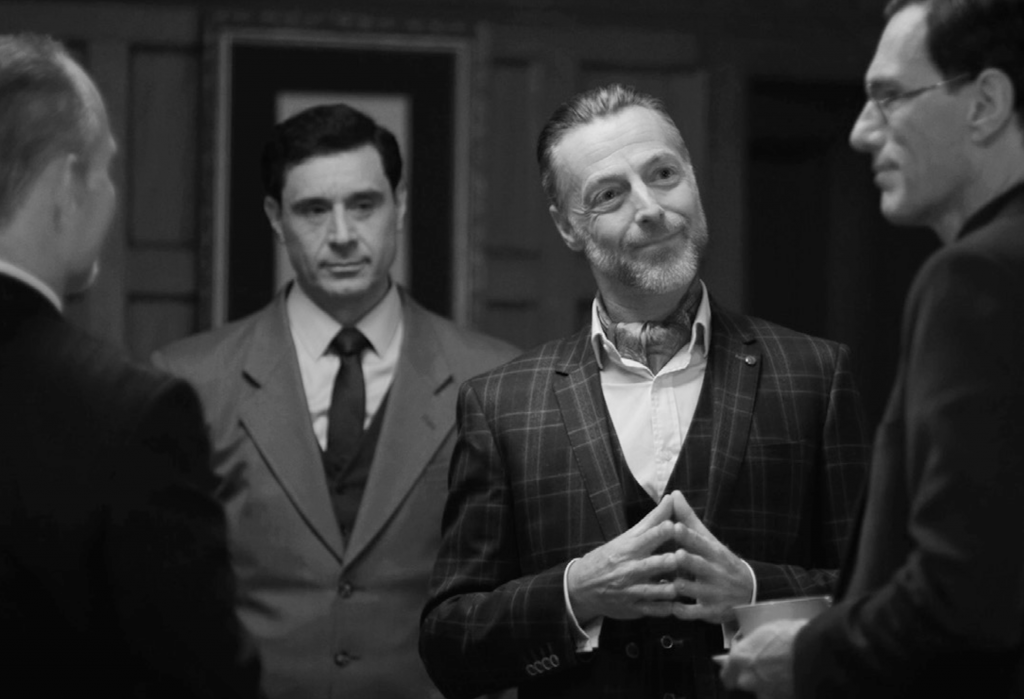 The project has benefitted from the gracious collaboration of many creative people, including actors and crew members, many of whom are graduates of the Academy of Film, Theatre & Television (AFTT) in Sydney, and gave of their time freely or on the basis of deferred payment.
Magic is due to premiere in early 2021, and will be available to watch via selected video-on-demand streaming services.
Rooftop Films have plans beyond the production of Magic. Elvis and Heather are already at work on a second Chesterton movie project – namely, his 1909 novel, The Ball and the Cross.
They are excited by the adventure of bringing Chesterton to the screen, and are hoping to expand their production facilities and develop links with any Chestertonians who might be interested and able to assist them in their work.
It is possible to follow their story on Facebook and Instagram.
---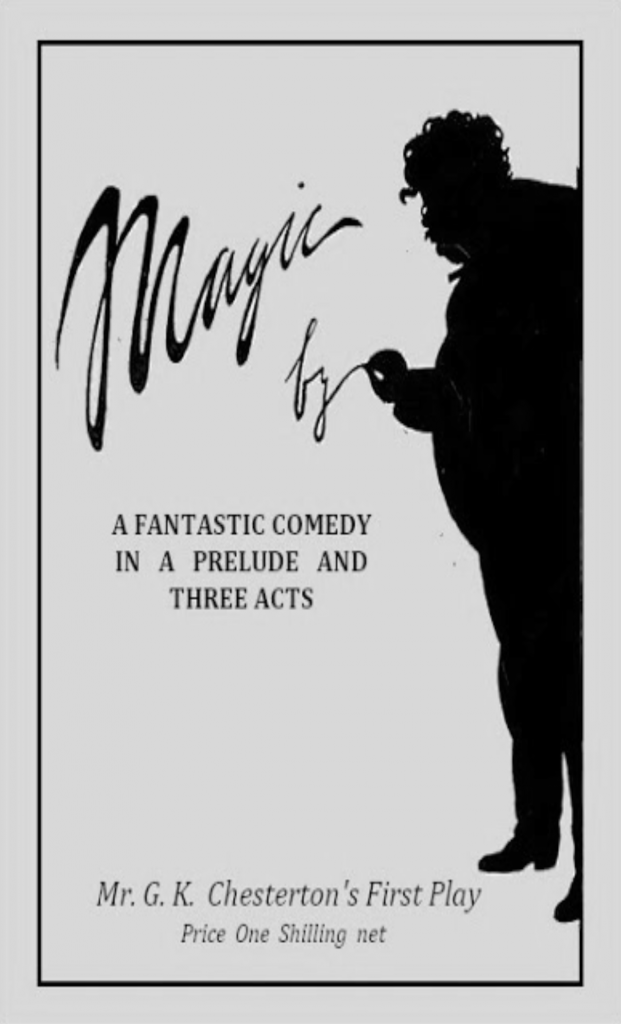 Excerpts from Magic
While subtitled A Fantastic Comedy, the play Magic abounds in sharp, serious insights characteristic of Chesterton:
"I object to a quarrel because it always interrupts an argument."
"There is no bigot like the atheist."
"Fairy tales are the only democratic institution. All the classes have heard all the fairytales."
"The Duke is the kindest of men, and always trying to please everybody. He generally finishes by pleasing nobody."
Duke: "Are you interested in modern progress?"
Conjurer: "Yes. We are interested in all tricks done by illusion."
"Does it never strike you that doubt can be a madness, as well as faith? That asking questions may be a disease, as well as proclaiming doctrines? You talk of religious mania! Is there no such thing as irreligious mania?"
---