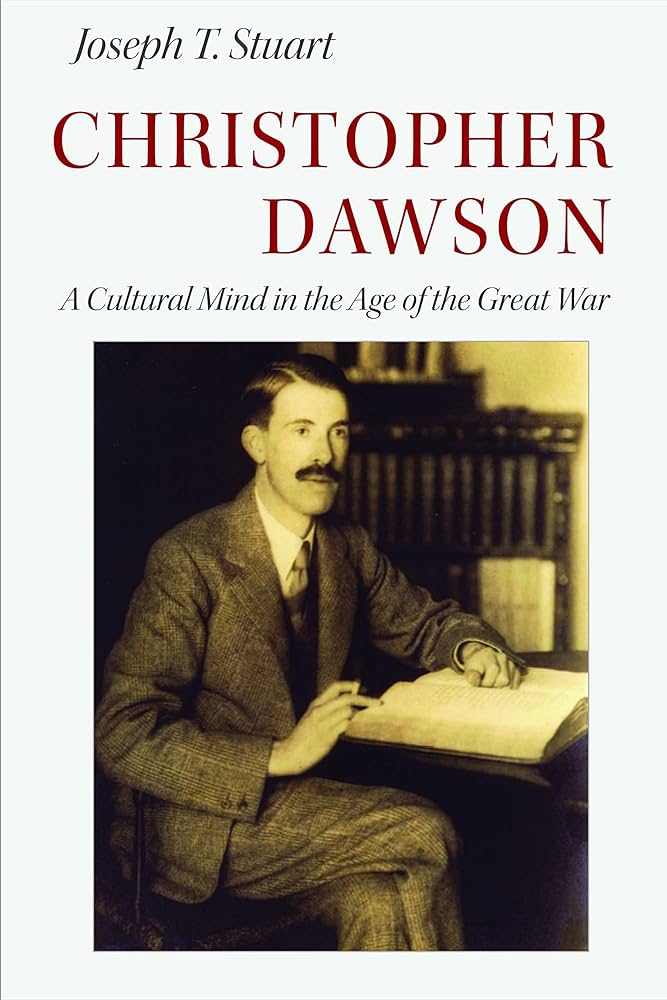 In a new study, Christopher Dawson: A Cultural Mind in the Age of the Great War (Catholic University of America Press, 2022), the American historian, Joseph T. Stuart, has brought alive the perennial value of Dawson's historical insights.
In this review, Thomas V. Gourlay, a lecturer in the school of philosophy and theology and the national director of chaplaincy at the University of Notre Dame Australia, as well as co-founder of the Christopher Dawson Society in Western Australia, praises the quality and thoroughness of Joseph Stuart's book.
His review was first published in the American Catholic journal, Homiletic & Pastoral Review. This shorter version is reprinted with its kind permission.
---
Joseph T. Stuart's biographical study of the British cultural historian Christopher Dawson (1989 – 1970) is masterful.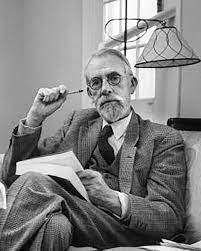 While some great publications detailing Dawson's life and his work already exist, Stuart's contribution is unique, providing a biographical study that contextualizes Dawson and his intellectual and cultural vision against the backdrop of the implosion and fragmentation of European culture that began with the First World War and continued, according to Stuart, at least until the fall of the Soviet Union in 1991.
Stuart demonstrates a wide reading not only of Dawson's own work, but the work which Dawson himself engaged in. He presents what he refers to as Dawson's "cultural mind" in all its breadth and depth, as he brought together a multiplicity of various disciplines of his era, such as anthropology, ethnography, archaeology, history, and sociology — some of which were very new — to get past various reductive modes of rendering reality and to "see things whole."
As Stuart describes it, "The purpose of this book is to excavate the frame of Dawson's cultural mind in order to demonstrate how it not only reconciles intellectualist and behaviorist approaches to culture but also provides a synthesis helpful in thinking about the relationship between religion and politics, reforming education as enculturation, coordinating specialized research, and constructing a more meaningful cultural history today."
Stuart is largely successful in fulfilling the book's stated purpose by means of his mastery of Dawson's sizable published corpus, and also through an impressive command of the significant archival resources made available at a number of Dawson archives, both in England and in the United States, not to mention his familiarity with Dawson's own source material, as well as the most contemporary of history of the period covering Dawson's life.
Dawson's cultural mind engaging various disciplines
The book proceeds in two parts. The first addresses the development of Dawson's cultural mind, examining his engagement with and use of the disciplines of sociology, history, and comparative religion, and how he brought them together to create a rigorous "science of culture."
As Stuart describes it, "culture is so complex that no single formal object sufficiently makes it intelligible," all of which
meant that Dawson had to incorporate a variety of (sometimes new) disciplines to get at the understanding of culture he so earnestly desired, and desired to communicate.
Stuart presents Dawson's unique dexterity across a multiplicityofdisciplines,butiscarefultoshowhowDawson's approach did not fall into the kind of superficiality which seems to plague much of what passes for interdisciplinary work nowadays. Instead, Stuart depicts Dawson as a truly trans- disciplinary thinker, what he refers to as Dawson's "cultural mind."
Dawson's Cultural mind in politics and education
Part two examines the application of Dawson's cultural mind in the areas of politics and education.
Stuart shows how valuable Dawson's cultural mind was in its application to the many problems that plagued Europe and the West following the Great War and throughout the 20th century. The intellectual framework he developed – and out of which he operated – could well be employed today in the face of the past few years' of global pandemic, war in Europe, and what seems like almost universal unrest.
While the focus of this work is squarely on Dawson's cultural mind, the expansive nature of that mind is such that no aspect of culture seems to have been left out. The work also doubles as something of its own cultural history of English-speaking Europe between the Wars.
Stuart has demonstrated that he is precisely the right person to take us on this journey of discovery, exhibiting his own remarkable aptitude for following Dawson's lead in finding the balance between prescriptive and descriptive approaches to culture, allowing the truth of things to reveal itself instead of getting caught up in telling his own story.
While he is obviously an admirer of Dawson, Stuart is unafraid to critique his work where appropriate, thereby demonstrating his own 'cultural mind'. Not everyone will agree with everything that Dawson wrote or thought, but he cannot be dismissed as a reactionary or a thoughtless ideologue. We could all learn from reading Dawson, using Stuart's study as either an introduction to the man and his thought, or an opportunity to think through again what Dawson made available through his cultural mind.